The furniture arrived Wednesday, but about all we could accomplish was placement in rooms. The piles of boxes had to wait while we returned to House 1 to clean out the garage. Thanks to
(They took off before I could get a picture.)
Honestly, if you need to get rid of a bunch of stuff, or even one bulky object, they will take care of it.
We spent most of Saturday emptying boxes and filling drawers. I was hoping to get at least one room back to normal and since the living room is the first room a person sees on entering, that's where I began.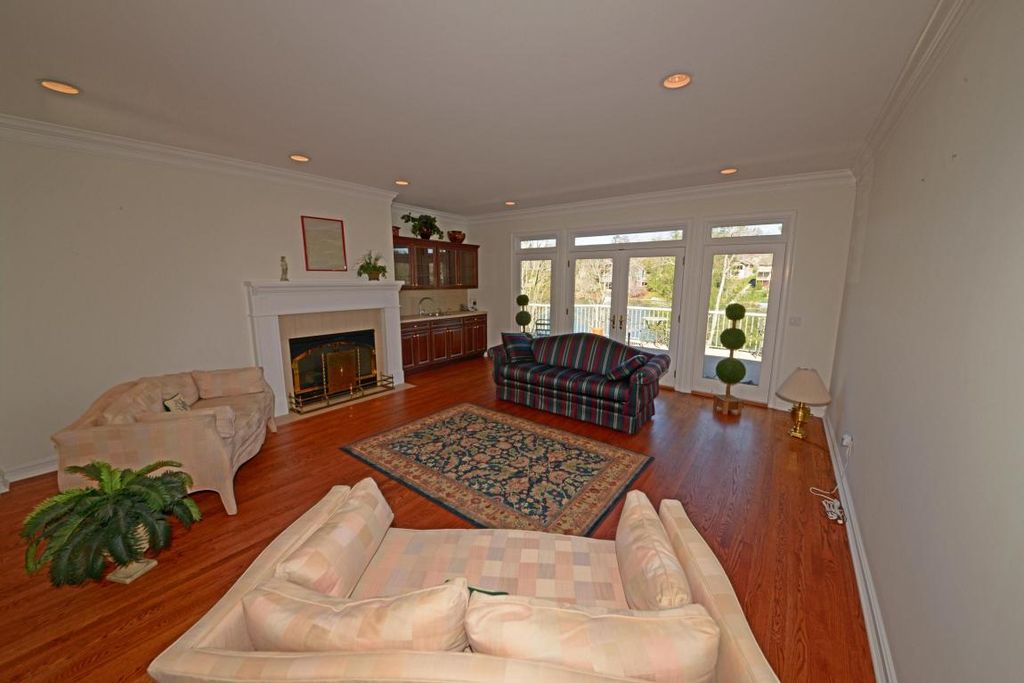 Living room before
We put the big sofa that came with the house in our family room and everything else (except the rug) went to Habitat Re-Store.
Living Room today
It's starting to feel more like home! One item still on my list is putting up the wall hanging
It will hang over the same old wash stand as it did in House 1.
Living Room at House 1
Sunday's focus will be the dining room which is also visible from the front door.
Needless to say, there was NO stitching last week, though I did go to Devo and Sew on Tuesday and cut (or, rather, attempted to cut) a class project for a September retreat. Unfortunately it is the kind of cutting that required attention to detail, not something to be done in public. I wasted some fabric and may have to replace it with something else.
Maybe I can treat myself to some sewing this afternoon.